It's only one O'clock and today has been such a great day! Finishing the last little details on my book before it gets published, woke up to a nice home made breakfast, starting my first day at my new job, AND I found out Frank Ocean is coming to Seattle! (I already bought my tickets)
I am so enjoying it all. Enough said.
I fell in love with these pants from H&M. They are prefect for summer, light, mid raise, and very comfy. But I didn't know how to wear them. So I just went for something and ended up liking it. Taking risks has huge rewards.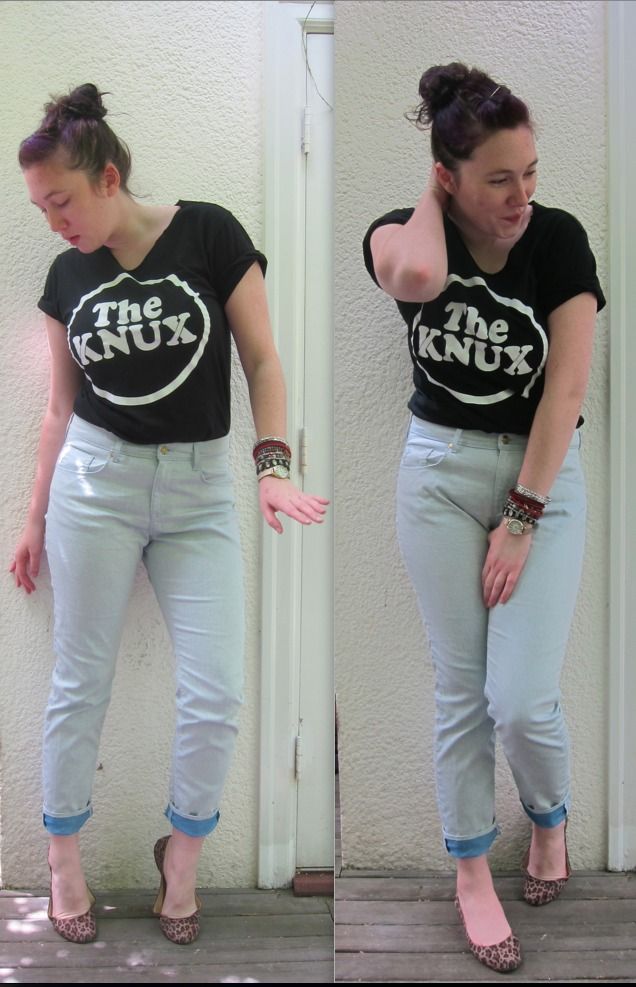 shoes (Target) $15.00
pants (H&M) $30.00
shirt (Freebie from Knux show in Los Angeles)