I was helping a friend move today into her new apartment and I have a show later tonight. So I need something I can change into really quickly. To be honest, I just changed my shirt and added a statement necklace.
Dyed my hair again. It came out kind of purple/pink but I am really liking it.
Also my friend Hollis is in this incredible new band called "The Flavr Blue." Their EP and music video dropped today. Check it out!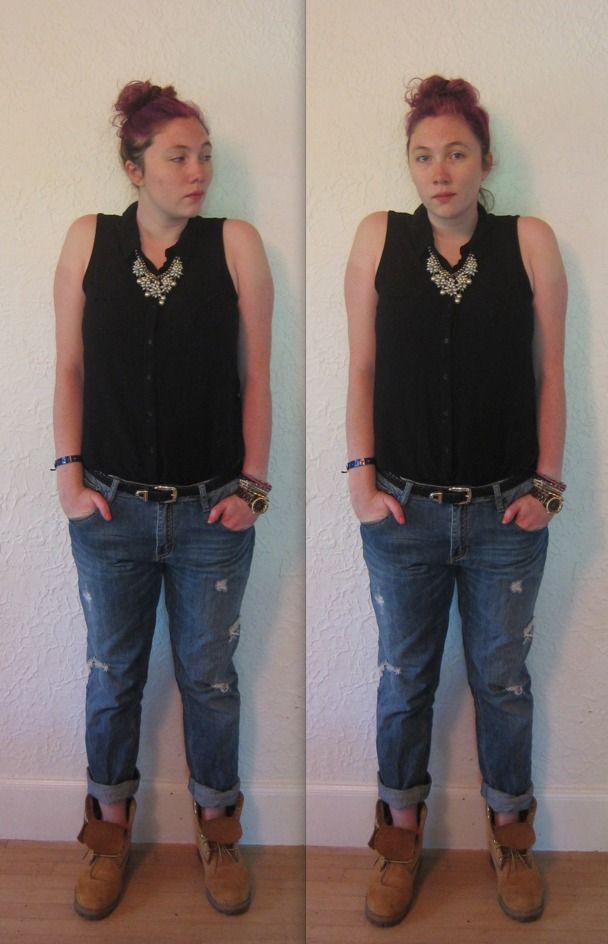 Timberlands
Boyfriend Jeans (Married to the Mob) $16.00
Belt (Salvation Army) $1.50
Shirt (H&M) $6.00
Necklace (Goodwill) $1.00