Ugh. I don't know if any of you saw the photo I
posted
of my horrible sunburn I got on Saturday. Yes, I was the stupid pale Irish Girl who sat in the sun for 5 hours without ANY sunblock.
Trust me, I already feel stupid.
On the other hand, I had a great weekend. Saturday I went to a crazy punk rock party (not my scene what so ever), then Sunday hung out with Gabby, later went to a BBQ at the famous
Bear Creek Studios
with Gabby and
Kim
.
And right now I am getting ready to go to a
Rookie Mag
meet up in Seattle. I'll make sure to take photos and post them later. (Also post photos from this weekend too...)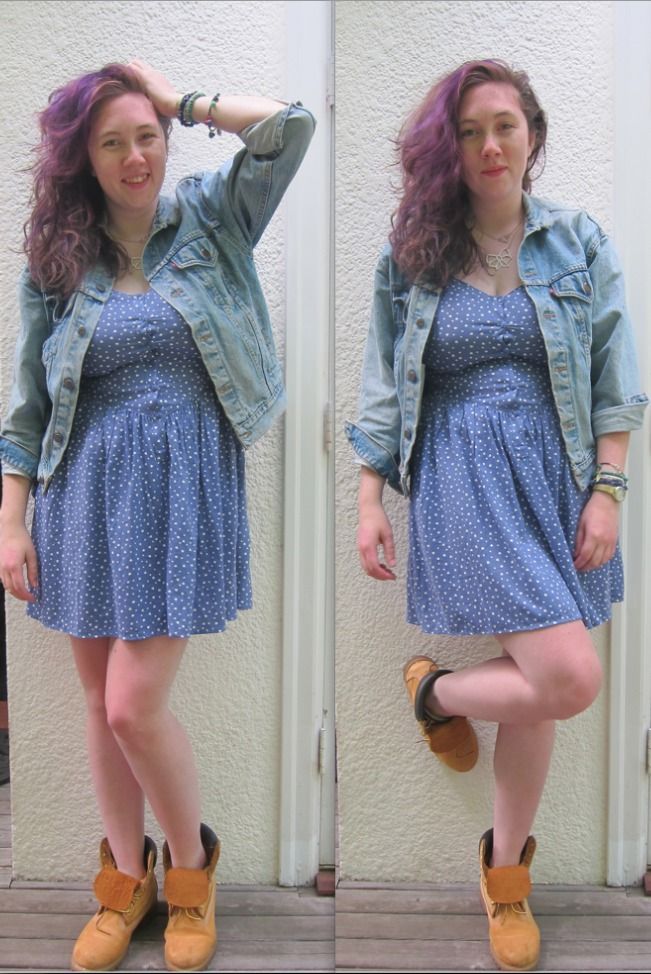 Shoes - Timberlands
Dress - (H&M*) $12.00
Jacket - (Freebie) Dumpster Diving
Necklace - (H&M) $3.00
*So my sister and I for the most part have different taste. She's more preppy and well I am not. However ever once and awhile our taste cross. For example we both bought this dress. This has happened before with a pair of jeans and a pair of shoes.