5. Powderberries
I could and have eaten a whole bag of these in a day. Best part is not feeling guilty about it afterwards. Once you start; You Can Not Stop!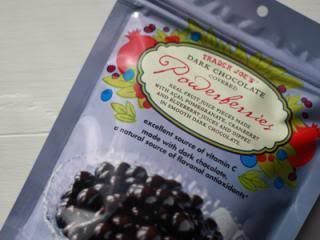 4. Dolce & Gabbana Spring/Summer 2013 Collection
As seen in her latest music video, bad ass female rapper iggy azalea is sporting some Jeremy Scott for Adidas but it's the fabulous D&G Spring/Summer collection that floors me. The collection to me reads like a great summer romance. Like if Miami in the 60's had a baby with a futurist renaissance painter.
3. Temporary tattoos
I posted about it yesterday, but I am loving temporary tattoos. Seeing as I don't have any real tattoos, I like just being a bad ass with a goofy cupcakes or a hello kitty. I think it's because all of the nannying I've been doing lately. Kids LOVE temporary tattoos. (and parents love that they wash off...)
2. Spring Breakers/The Bling Ring
Growing up the movies there every talked about that were hated by our parents was KIDS and Thirteen. Now I feel like there is a more new recent wave of questionable raw, outlandish films on the rise. And I ain't mad at it!
1. Chance the Rapper
I learned about Chance back in 2012 when he did a song with Legit called "
Such a Thing
." Since then he has yet to disappoint. With his mix tape 10 Day (which is f
ree to download
) it's a light hearted honesty depiction look at some serious problems that I feel like a lot of kids can relate too. Not to mention his newest single "Juice" has become a favorite of my mother. Yeah. My mother approves.