This was a good ass weekend.
theesatisfaction
show, hello kitty scented temporary tattoos, movies, random dance parties, day trip for the bombest doughnuts, great food, and a good old fashion home grown sleep over with hella snacks. HELLA snacks.
Then my camera broke. Whatever. So bitter sweet, it kills me.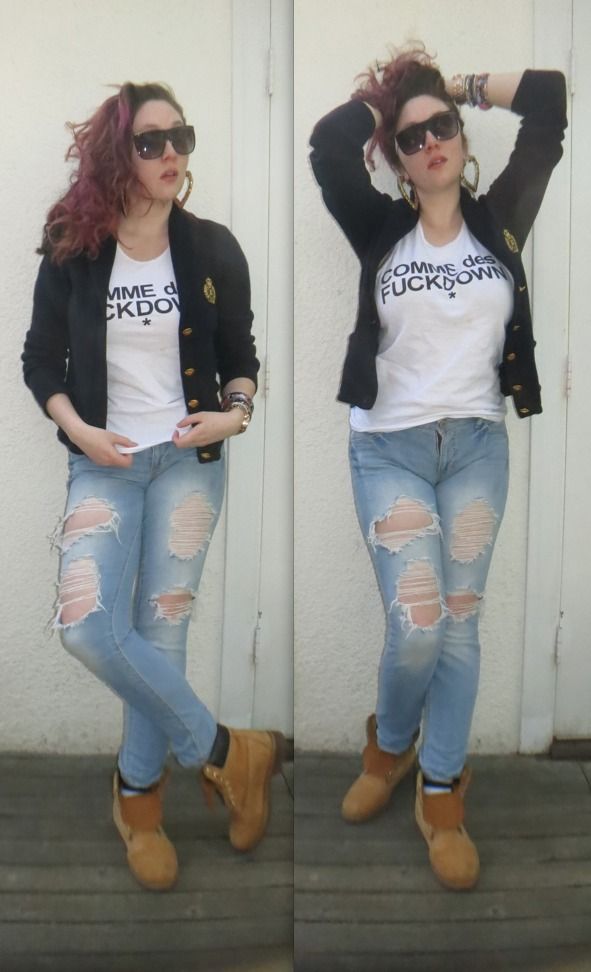 Timberlands
Jeans (Target) $9.00
Shirt (Alive & Well)
Sweater (Salvation Army) $2.75