Saturday I went to goodwill and salvation army with j.mena. And today I went to Goodwill Outlet a.k.a. The Bins with my friend MJ. Found some amazing things for amazing low prices.
(I was very tempted to buy that book shirt..)
Versace at Goodwill!
(Yes those are velvet overalls)
I really don't understand people who look down upon places like goodwill or other 2nd hand stores. Half the fun of those stores is the hunt. Being able to find something so perfect for such ridiculous prices.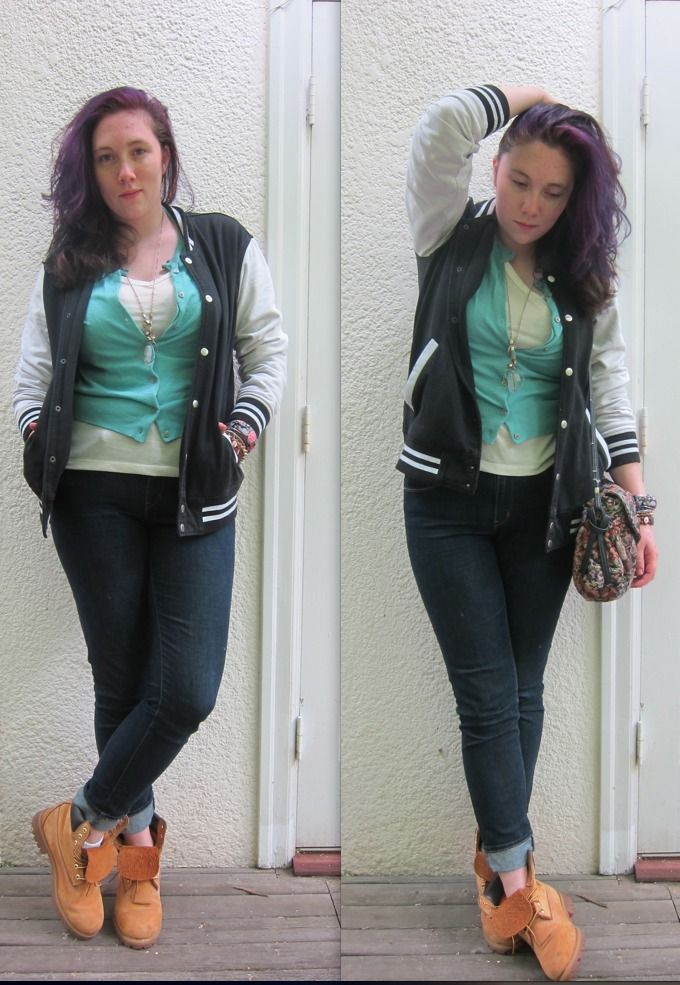 timberlands
jeans - (Levi's) $15.00
t-shirt - (Nordstrom Rack) $6.00
cardigan - (gift)
jacket - (deseret industries) $1.00
necklace - (target) $1.99
purse - (freebie)