It's a beautiful sunny day in Seattle AND I am wearing the best t-shirt in the world right now:
I was having a really strange day yesterday. I wasn't in the best mood and every little thing was getting to me. But today, today I am just in a good mood. I really just don't give a f-u-C-K right now.
I'll blame it on the t-shirt. A client of mine got it for me as a thank you gift. He heard that I am a huge John Hughes fan and saw that I post a t-shirt from the clothing company
Sometimes.
on my
tumblr.
So being the nice human he got it for me.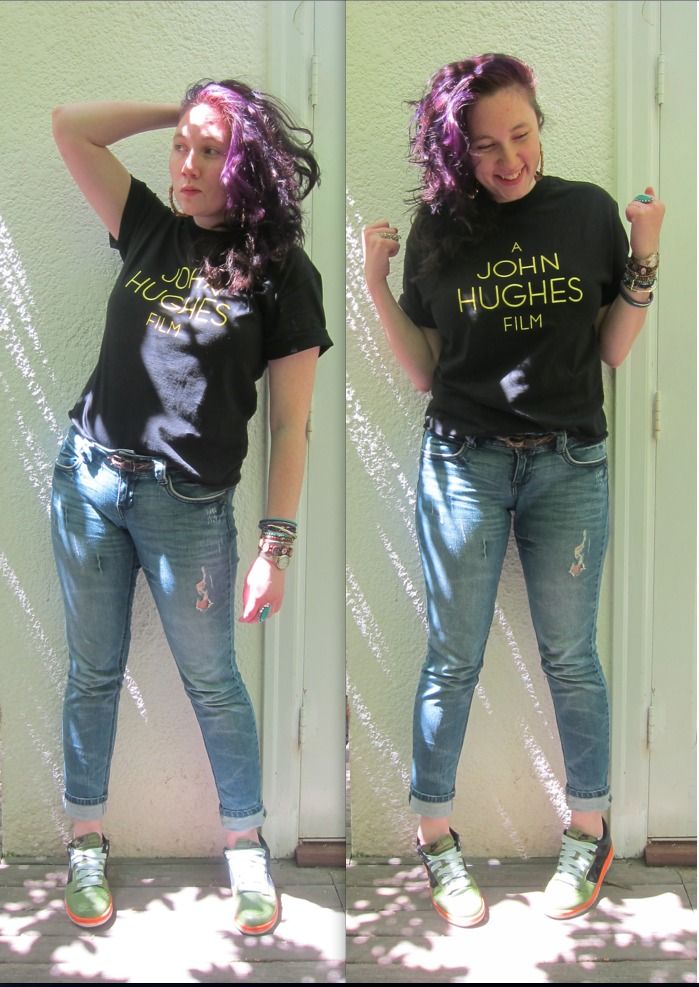 T-shirt (best gift EVER!)
jeans (JC Penny's) $7.00
belt (Forever 21) $4.00
earrings (gift)
shoe (Nike) Best FIND Ever*
*So
I've wore this shoes before
but I never told the crazy store behind them: I found them! Outside of my ex-boyfriends apartment. His neighbor bought them and she never wore them. Just gave them too me. CRAZY!
The lifestyle of a guttersnipe.