It's August. Sadly the last month of summer. Let's make this a good one.
Last night I went to the First Thursday Belltown Art Walk. I had a blast! (Post photos soon) However my night did not end on a good note. Somethings came to my attention and I got very angry. Good thing I did not go to bed angry because I woke up in such a better mood!
Worked at my new job and now I am going out because it's Friday! Dance all this off. Plus it being the last month of summer I am not letting things get the best of me.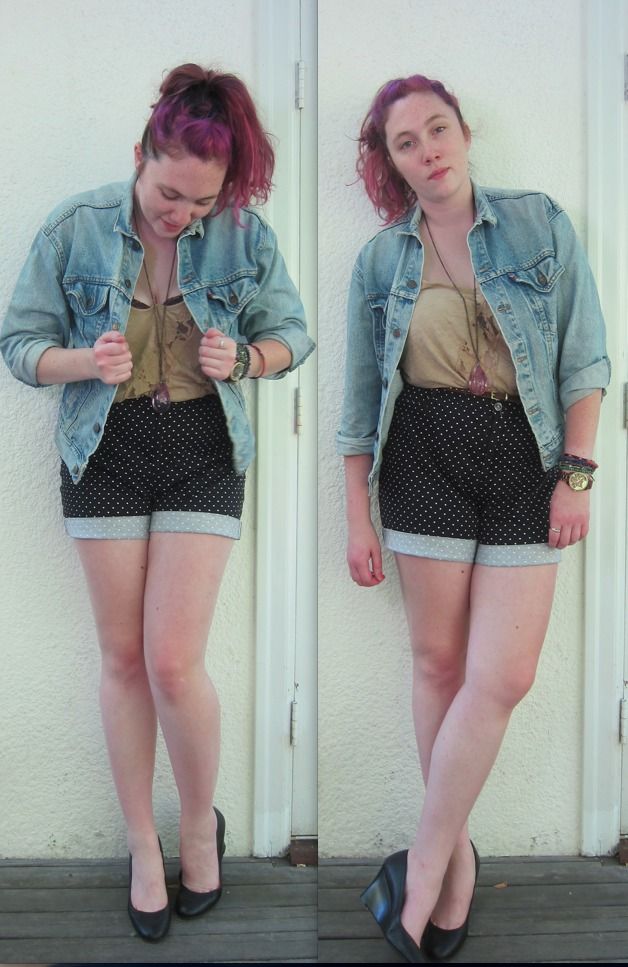 jean jacket - freebie
shirt - (Miss Oula Thrift store in Montana) $7.00
shorts - (Goodwill Outlet) $1.35
necklace - DIY
and yes... I am wearing heels.