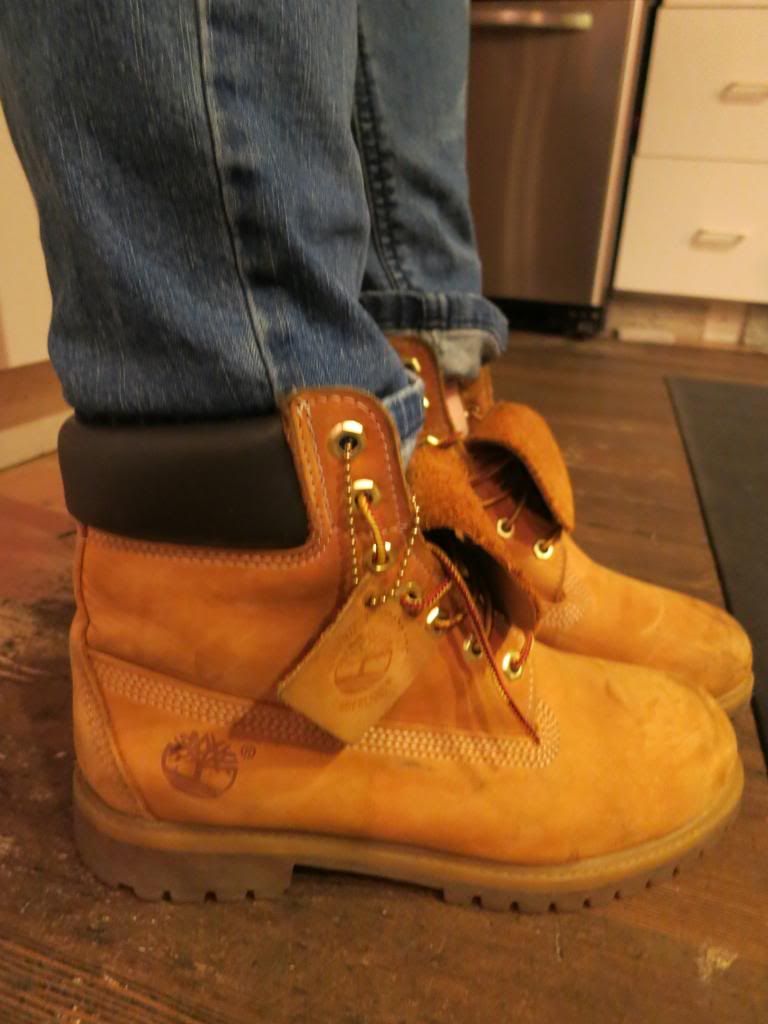 I am home. For right now.
Currently unpacking, doing laundry, and heading out to dinner with family & friends. About to eat my weight in food because I go in like that.
This week, I am doing stuff. My own stuff. Yeah I have work but I promised myself to be more creative and find time for my work. Let's see how this pans out.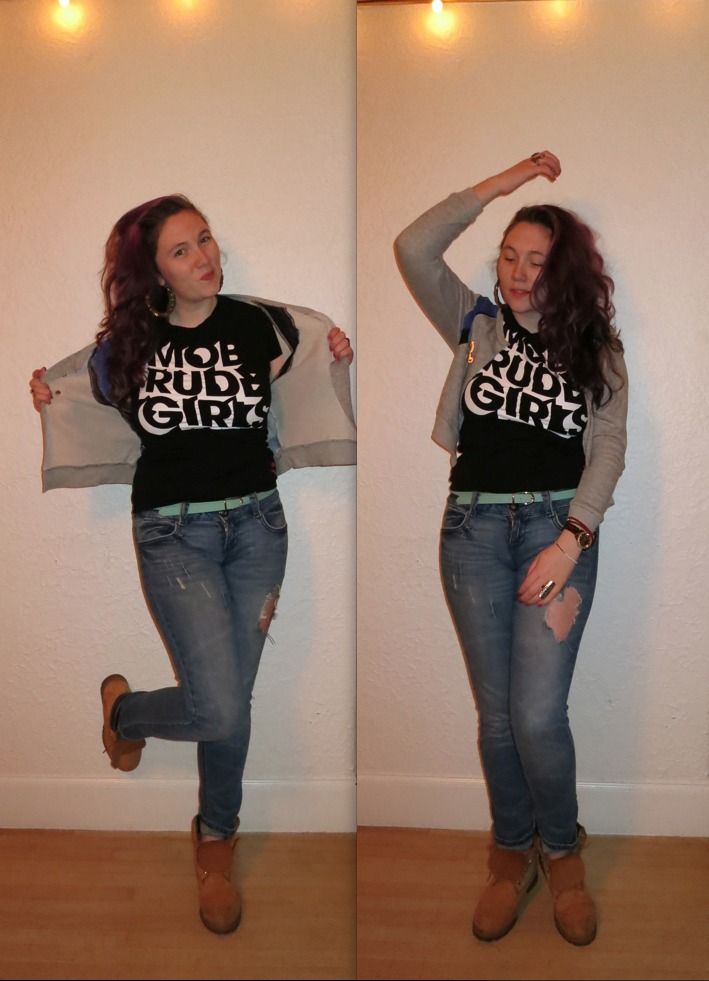 Timberlands
Belt (H&M) $5.00
Shirt (Married To The Mob: PLDNR) $8.00
yet another pull over sweater I cut into a cardigan (Goodwill) $3.50
Door Knocker Earrings
jeans (JC Penny's) $7.00
R pin gift from MJ (Goodwill) $0.99