It's that time of year again: Bumbershoot. Seattle's music and multi media festival. But I go for one reason and one reason only: Flatstock!
And, I am broke yet again but it was worth it. I picked up a bunch of new stickers, meet new talented artists, and purchased two beautiful prints of Dolly Parton and Diana Ross on black velvet. Stunning pieces of a
rtwork by Kii Arens.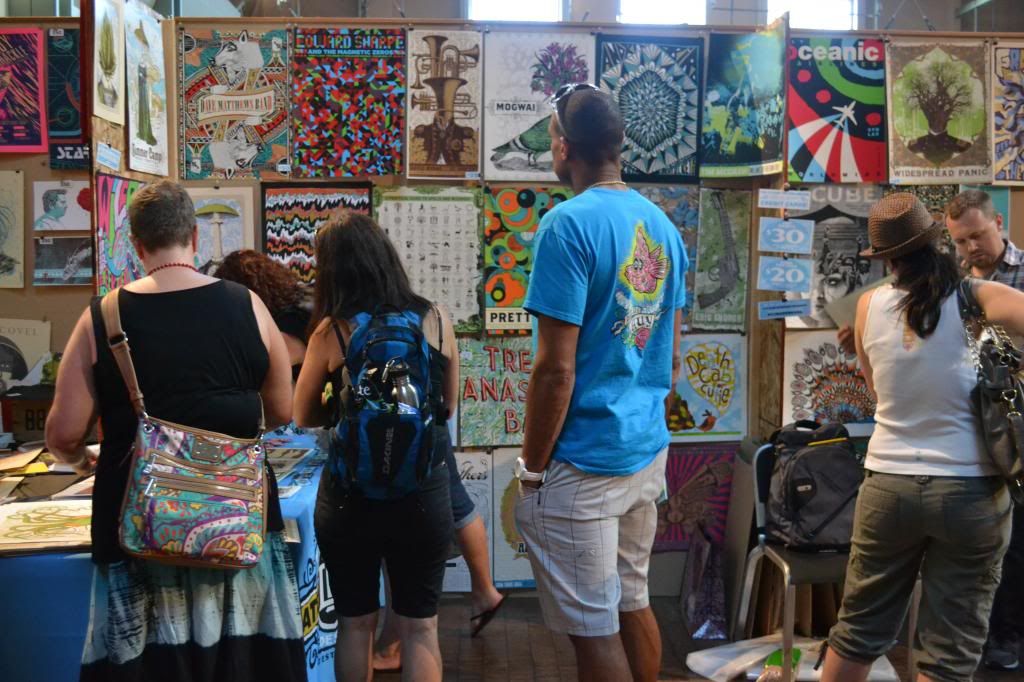 Today it's a lazy sunday filled with cleaning my room, Mad Men, and hopefully seeing a movie later. Not to mention it's finally September. You have no idea how excited I am.
Shoes (Nordstrom Rack) x DIY Shorts
Shirt (SAM) x button up (Pop Shop $5.00)