I was at H&M looking through their Fall Collection and buying some much needed basics. (H&M is my favorite store when I shop first hand. It's also the ideal place for basics like tees, hoodies, leggings, and what not)
While I was there I noticed these great beanies with gems, studs, and jeweled details. I really liked the trend and thought they were cute, however this guttersnipe knows better.
I know I can make this myself and so can you. That way, you can styled it and design it however you please.
I picked up a grey beanie for a buck at the dollar store, grabbed some crystal gems and good glue from the fabric store. Three simple ingredients.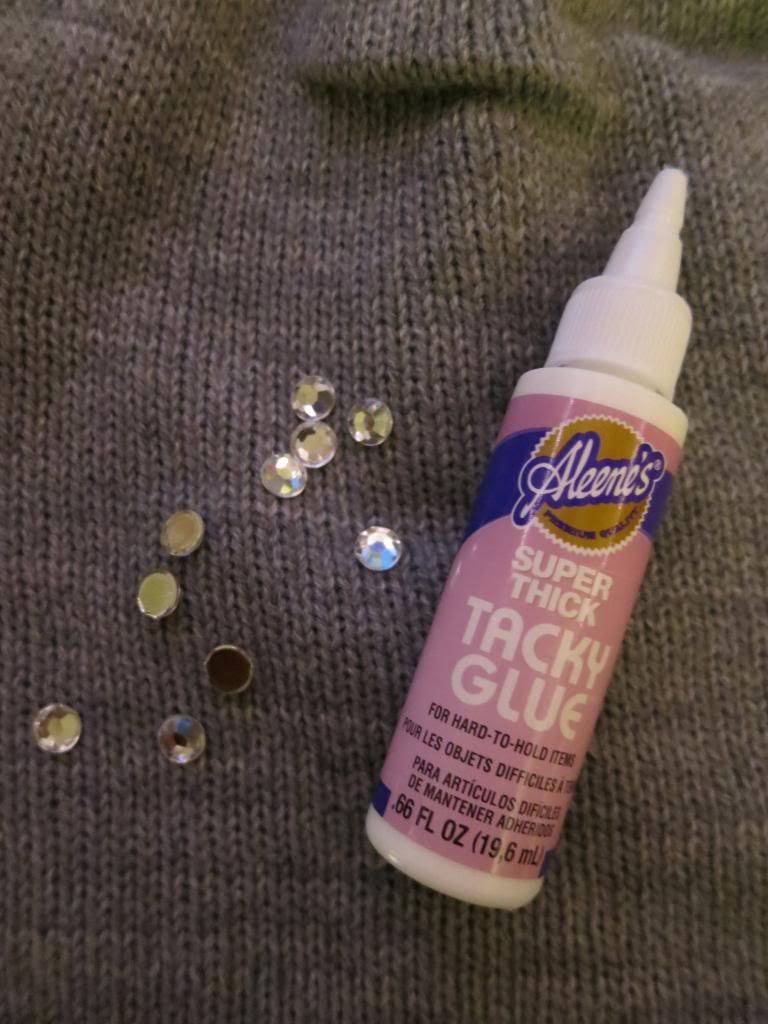 For my design I went for a kind of "faded" look. A ombre like pattern if I may. All you need to do is place the gems where ever you like, glue, press lightly, and then let it dry. Just that easy.
Then my favorite part of any DIY: Wear it & Share it!