Even though I had to be at work at 6 AM this morning, I went out dancing last night with a bunch of friends. I need to blow off some steam.
I've been stressed about work, money, boy trouble, this and that. And the only thing that makes me feel better is dancing. It's the only time my body seems to make any sense. I am a clumsy goofy person but when I am dancing it's the ONLY time I am actually graceful. And frankly my dear (when I am dancing) I just don't give a damn.
The playlist of the night was Whitney Houston's "Wanna Dance with Somebody"
and iggy azalea "murda bizness"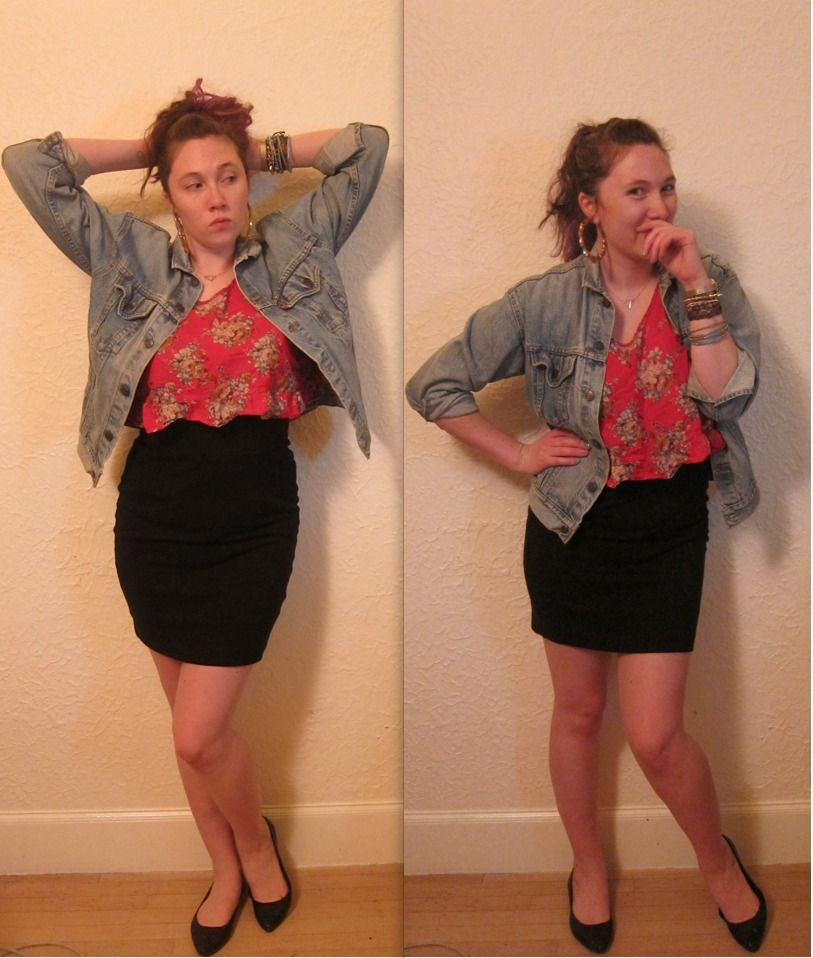 shirt (goodwill) $3.50
jean jacket (freebie) dumpster diving
skirt (H&M) $5.00
shoes (Target) $15.00
door knocker earrings