It's getting to be that beautiful Seattle summer. NO City can even come close to a Seattle summer.
Sadly one of my best friends Ericka (who was SUPPOSE to be here all summer) left for Miami. I can't be really mad at her because she has a job down there. Now on the other hand miss j.mena is back home. She just graduated from college (CONGRATS!) So that means me and her are just going to be lazy asses in the sun for the next few months.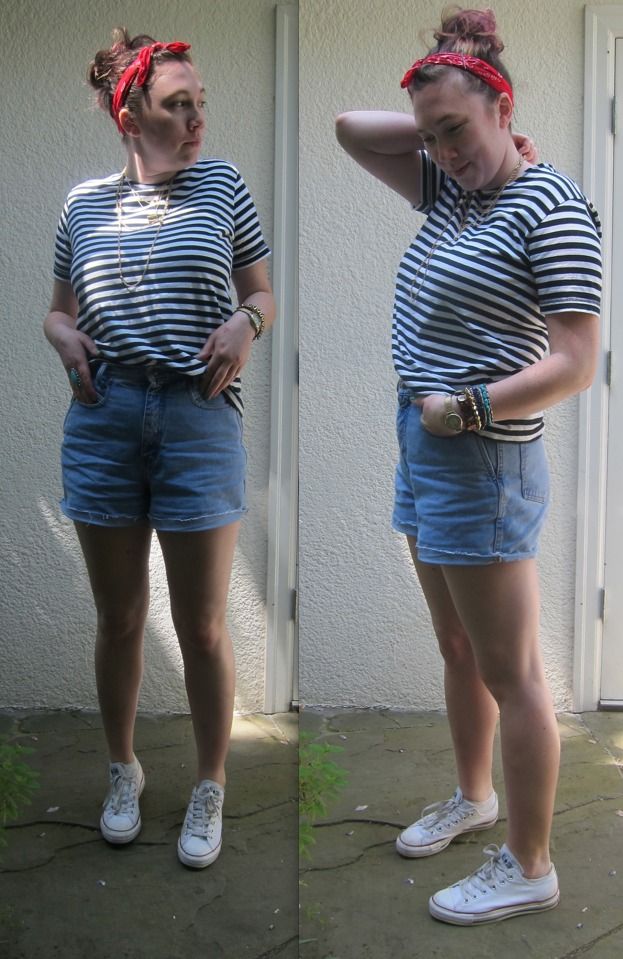 shoes (Fred Meyer) converse $12.00
shorts (
DIY High Waisted Shorts
)
shirt (Salvation Army) $1.50
gold chain (Goodwill) $1.00
two smaller necklaces (Trade off: freebie)
red bandanna (Dollar Store) $1.00
Let me say that converse are THE best summer time shoe. They are comfy to walk in, slip off and slip on easily, the dirty they get the cooler they look. It's my go to shoe when I don't feel like walking around in flats or putting on heavy sneakers.