MellowHype was a great show! Trash Talk (I had never ever heard about them before Thursday's Show) were intense to say they least. It's not my cup of tea but they did put on a fun show. Moshing is a serious sport.
Afterwards my girl Neko and I entertained ourselves by bar hopping, photo booth photos and me setting up mini photo shoots with her as my subject. I like to make my own fun and my own trouble.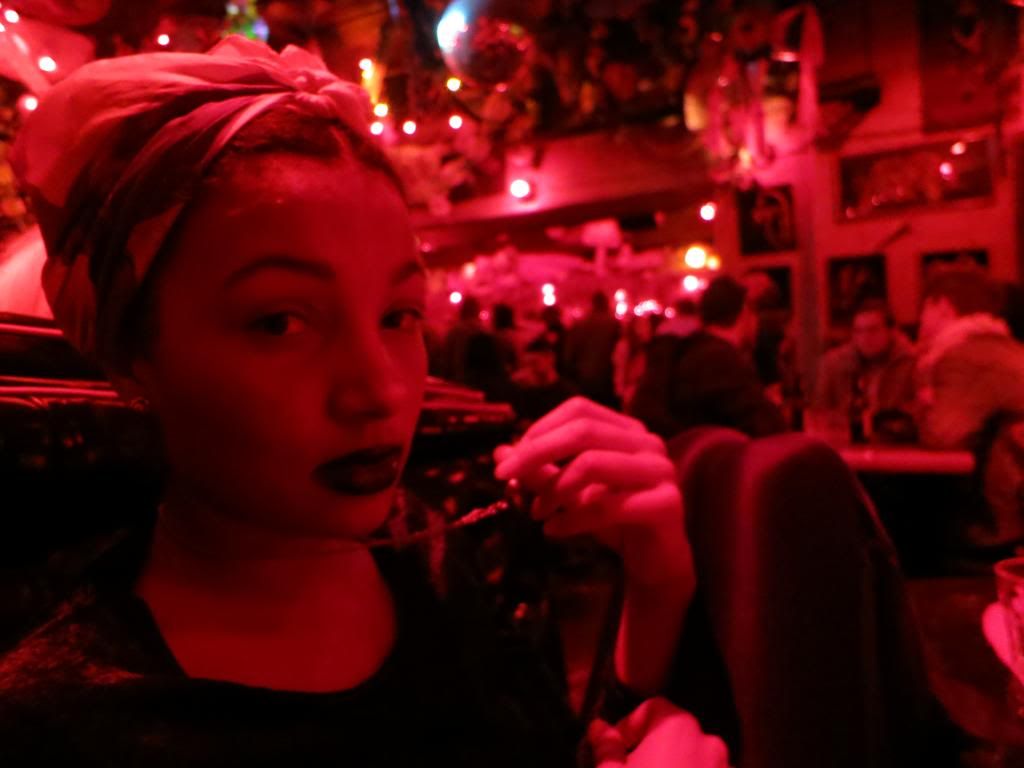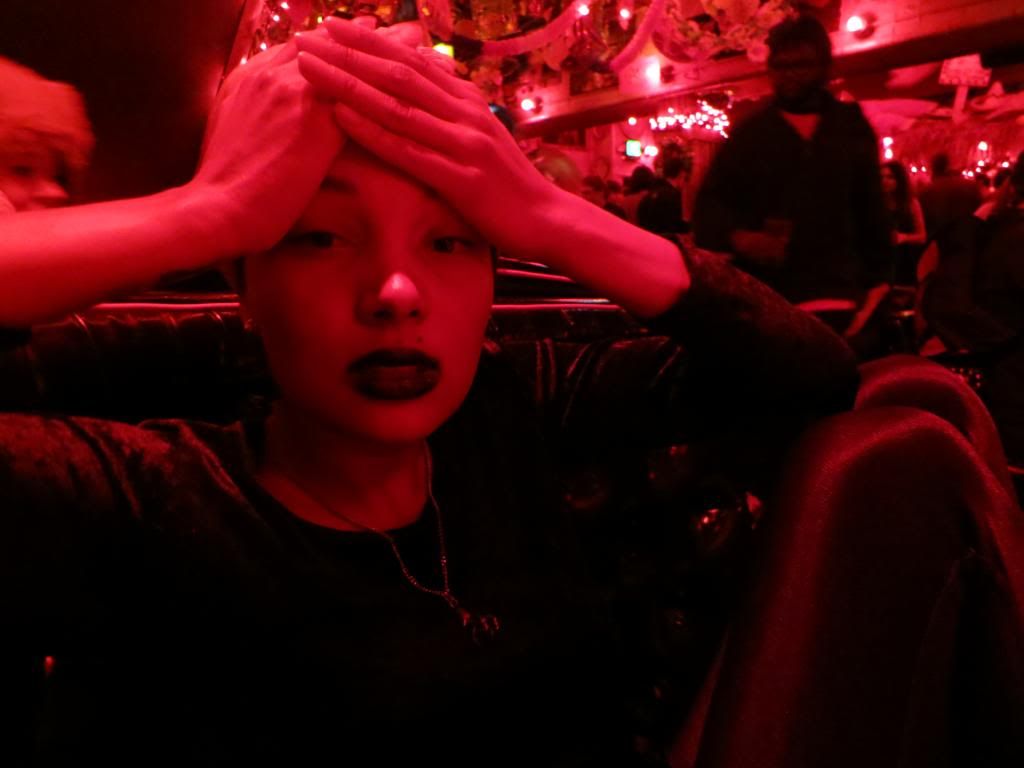 Some guys at the bar wanted to get on this photo shoot action and I noticed his "made man glitter shoes." I had to snap a pictures of these beauties. Such a guttersnipe move.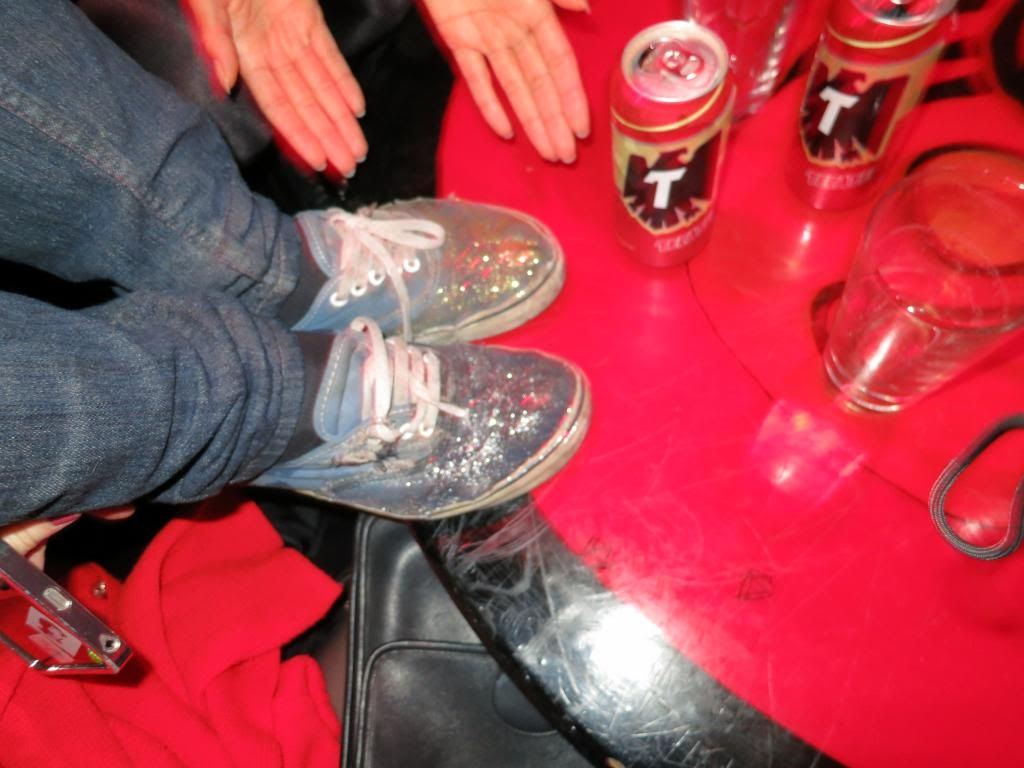 Yesterday got a Christmas Tree with my family. Getting more into the spirit. Which is nice because this is my favorite time of year. Today going to get some work done before my holiday break kicks off. Going to be a crazy couple of weeks ahead of me.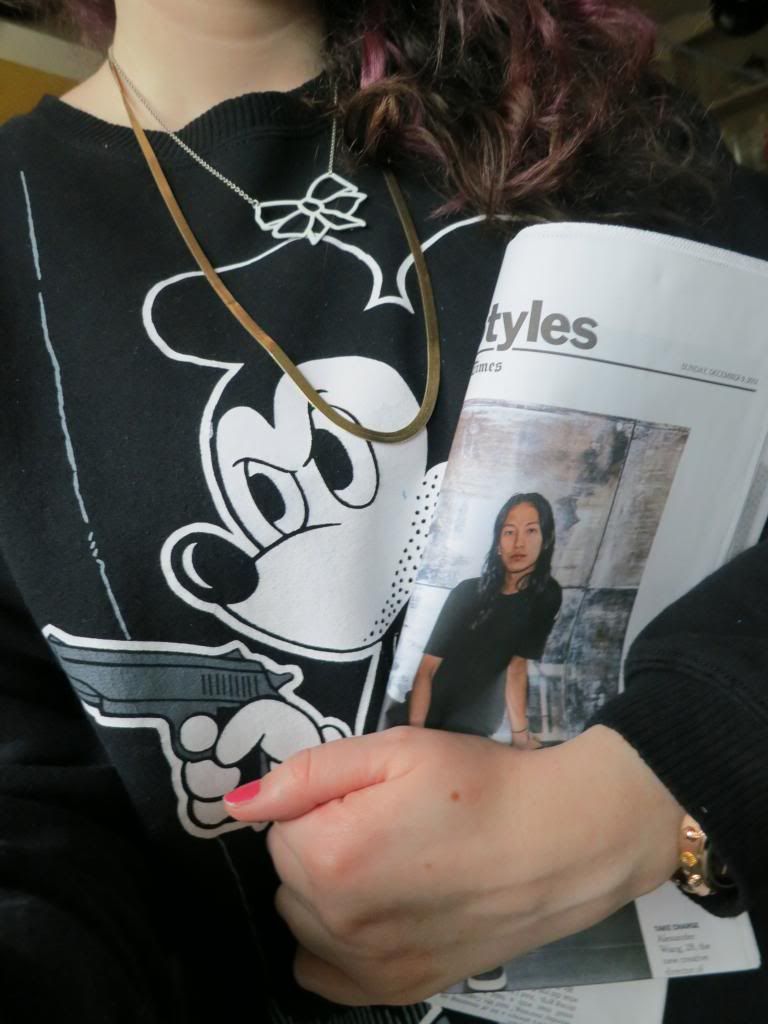 The story about this sweatshirt: I got it as a gift a few Christmas ago from my sister's exboyfriend. She dumped the guy, I kept the sweatshirt. It was from one of my favorite shops in Seattle called "Winner's Circle"which sadly doesn't exist anymore. It's a priceless item.
Front & Back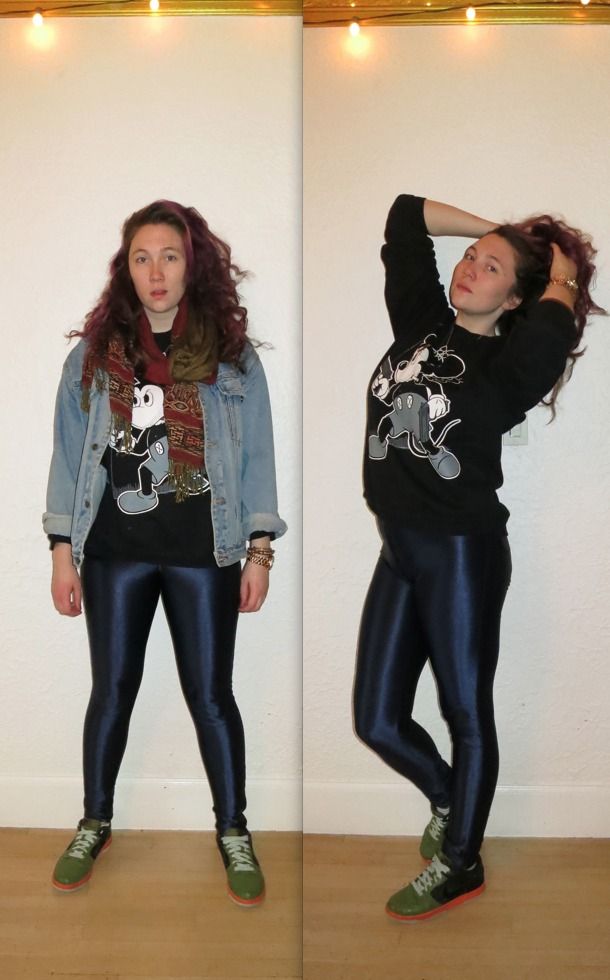 Jean Jacket/Shoes-Nike (freebie)
Scarf/American Apparel Pants/Sweatshit (gift)
H&M Bow Necklace $3.00