I like the Chicago Bulls. And it's not just because I want to marry Derrick Rose so my name will be Rose Rose or the fact that I calling being 23 my "Jordan Year."
Actually. That is pretty much why. But also because I think they are a great team. I am a little bit of a basketball fan. Well, I am a Chicago Bulls fan. Yeah, I'll openly admit it. I am one of "those people."
In other news; this week has been awesome. Had a bunch of really successful shows, people brought me flowers, had some bomb ass food, as well as saw Jessie Ware and Tyler The Creator both live. I am happy.
And now off to see one of my personal heroes: Janeane Garofalo.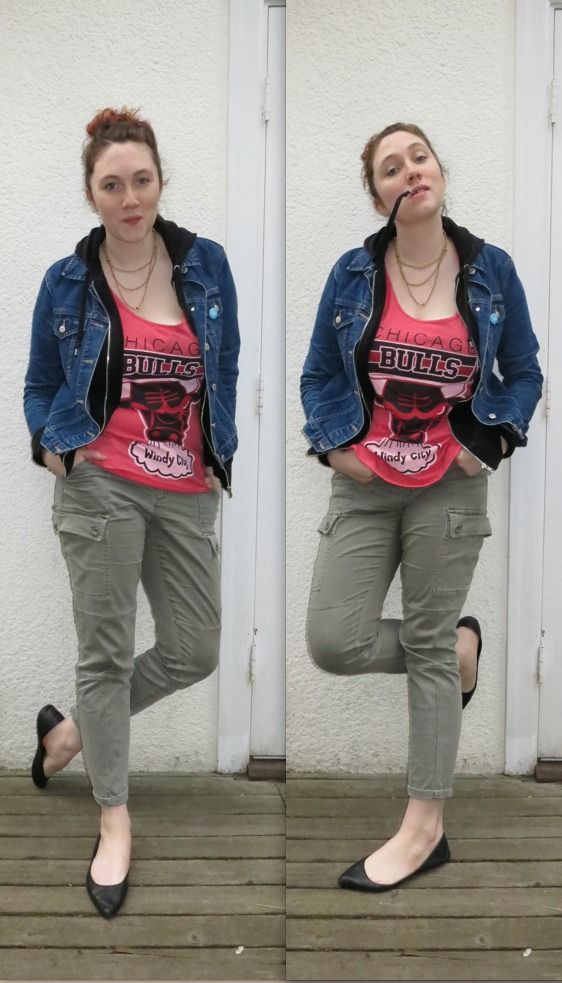 Pants (hand-me-downs)
Shoes (Target) $6.00
Tank Top (Forever 21) $14.00
Hoodie (H&M) $20.00
Jean Jacket (Goodwill) $3.75