Hope everyone had a fun and safe 4th of July.
I am personal not the biggest fan of fireworks. They scared me when I was little and now... well they still scare me. But that is besides the point because 4th is all about the BBQs. The 4th is also my friend Gabby's birthday! So it was very exciting.
Start out at one party, ended at another. And that's the way it goes.
Today is overcast in Seattle. Warm but with a chill. I just realized as I type that I am all about Weather Fashion. Fashion that is based on weather. You kind of have to be living in Seattle. But pretty sure I also just made that term up just now. But whatever. It sounds cool. And important.
Anyways; I am cleaning up my room and running errands so I went for a fashionable comfy.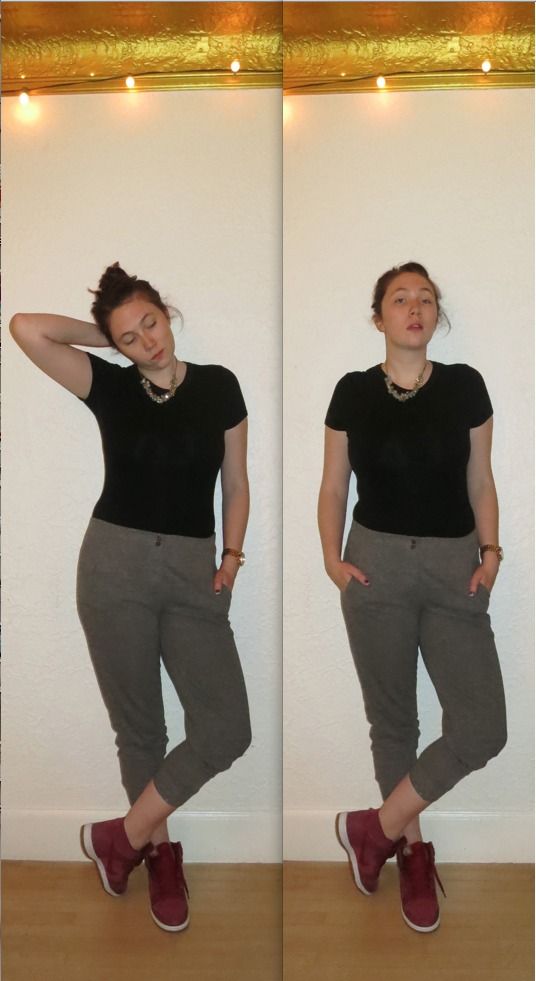 Pants (borrowed from my sister)
Shirt (actually a leotard - my mother's a.k.a. hand-me-down)
Necklace (Goodwill) $2.00
Shoes (Nike Outlet) $20.00