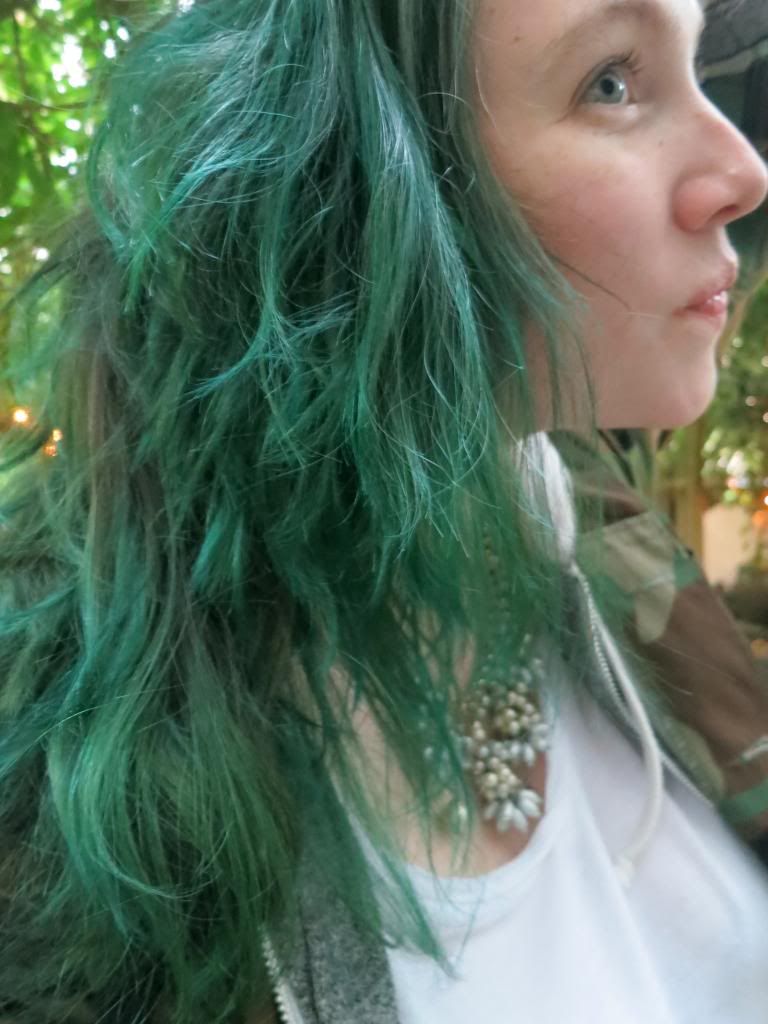 For those who follow my twitter or instagram you know that I dyed my hair, yet again. I am no longer a brunette, a red head, or even a grape head. I am rocking green locks. It's kind of wild.
Yesterday after some much needed thrifting (pictures below) my friend j.mean went back to my house where we did karaoke (thanks to youtube videos) then I cleaned my room and she watched a movie.
Now, while cleaning my room I found a jar of hair dye and thought "Why not?" The color was blue but because of my natural highlights came out green.


Of course I was shocked at first (price you pay for dying your hair at home) but after seeing all the great green tones that have been walking the runway at New York fashion week; I am ready for fall. And over some time I am in love with it!
(My boyfriend is still trying to get use to it.)
Shirt (Crop Top - Nordstrom Rack) $7.00 x Jeans (thrift store) $10.00
sweatshirt (H&M) $20.00 x Army Jacket (Army Surplus) $5.00
flats (target) $15.00 x necklace (goodwill) $1.00