I feel very "witchy" today. A cocktail of mischievous and mysterious. Pulling inspiration from the cult classics The Craft & Teen Witch:
(Top That!)
Or maybe I am just a huge dork. Either way...
I have two new DIY coming up very shortly and trying to do another Nylon Challenge soon.
(My hair - I swear - has a mind of its own. Today it's grape kool-aid Medusa)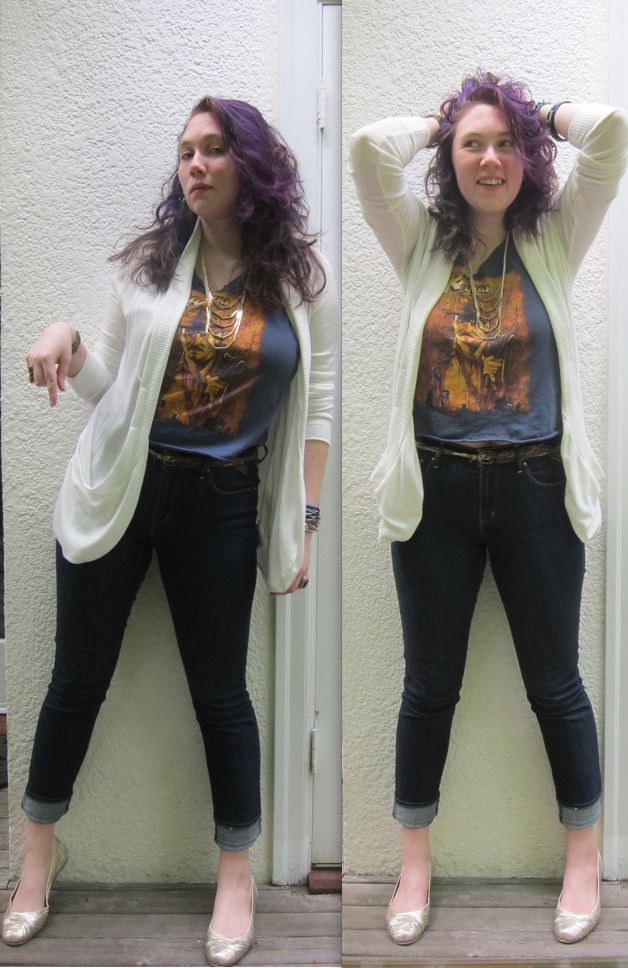 shoes (Payless) $5.00
jeans (Levi's) $15.00
cardigan (Forever 21) freebie
t-shirt (Ex-boyfriend's*)
belt (Forever 21) $4.00
necklace (Target) $7.00
*Best thing about ex-boyfriends: keeping their clothes
(The real soundtrack for today. The one & ONLY Nina Simone)