I said
I would do it
. And I did.
(before)
(after)
I have the honor and absolute privilege to be sponsored by
Serenza Salon & Spa
! Daniel, owner and my hair stylist has been cutting my hair for years! He was the first person to convince my parents to allow me to dye my hair blue in the 3rd grade. The rest is history.
And since my career is moving so quickly (with the book, poetry, writing, blogging, etc.) Serenza Salon has been so kind to support me through all the new changes that are happening. Of course starting with my hair!
Don't get me wrong I was so nervous for such a change but now I am in love, love, LOVE with my new hair. Can't stop touching it and can't wait to start styling it.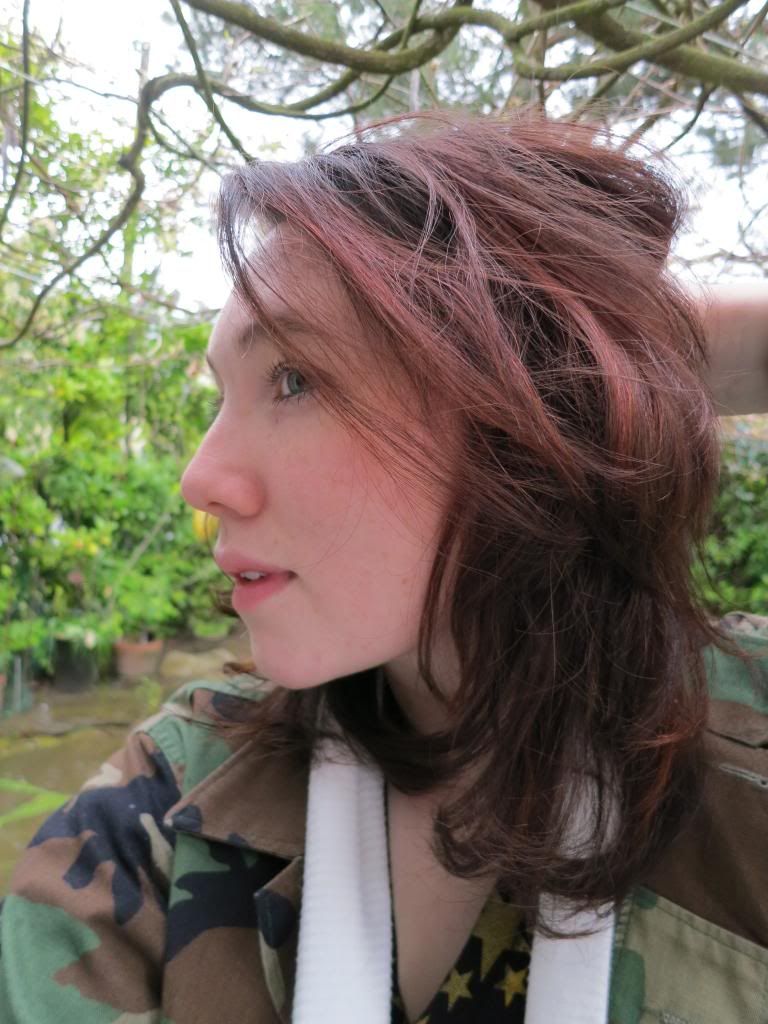 Timberlands
Jeans - (Target) $9.00
Shirt (Thrift Store in Montana) $6.00
Cardigan (freebie)
Jacket (Army Surplus) $5.00