Just got back from Boston! Did some great shopping. Yes, I shopped. I know I said I wasn't going to buy anything new until the new year but I was in Boston, on vacation. Why not?!
Plus we got to check out this great "hidden" store called
Bodega
. Was able to find some great must have items. Like this great men's Obey shirt.
I like dressing like a boy. It's just so easy and so fun. Being a lady is nice too but tomboy attire is far less uptight, as well as far less physically tight.
Ladies - Steal from your boyfriend. It's that easy. Ex ones, new ones. You most likely can pull something off of theirs better than they can.
Skull earring. Bat earring. Duh.
Fellows - Steal from your girlfriend. Why not? Who am I too judge.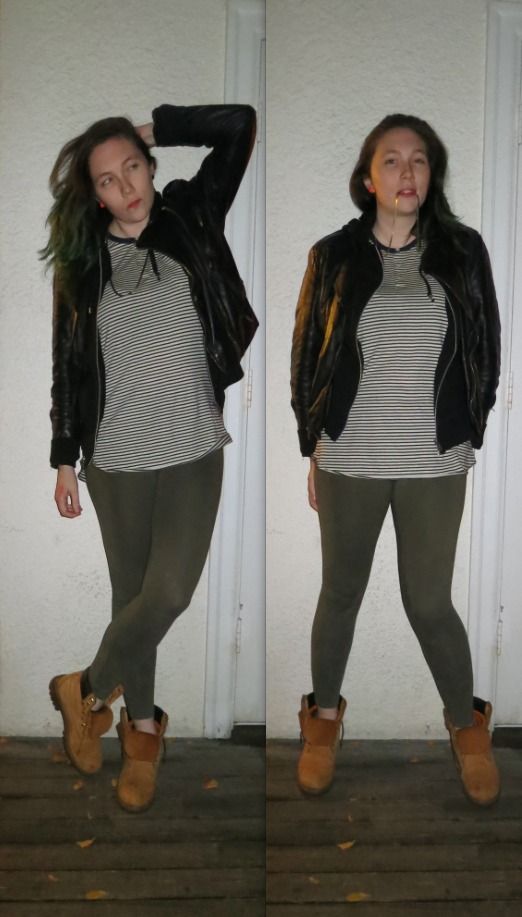 Timberlands x Leggings (Target) $9.00
Shirt Obey (Bodega - Boston) x Hoodie (H&M) $20.00
The famous $4.00 leather coat (Salvation Army)
Gold Chain (Goodwill) $1.00